Want to relax and heal while by the beach?
Call or text (361) 945-1465 for an appointment as soon as you know you're headed to Port A!
Do you want to feel better? Would you like to let go of all the brain fog, stress, blocks and pain? Find the joy and freedom underneath? Would you like to gain clarity? Your body has the answers. It is capable of healing! If you are like many of the clients I treat, you have found your way here because you want to feel great and operate at your peak performance level all the time. You believe that you can be healthy and balanced. You want to let go of old patterns in favor of realizing limitless potential.
What makes a session different?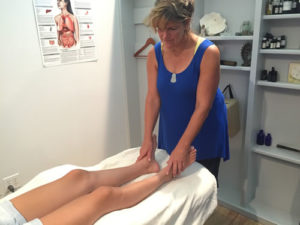 It's not just a massage or body work. Listening and healing is an art to me. Every appointment is different. I am in constant conversation with your body and totally present. All during the session, I am listening to the rhythms of your body asking your inner wisdom how to make the best use of your time with me. At the moment we connected, your subconscious self downloaded all the techniques that I know. During our session, that inner wisdom guides me through craniosacral and visceral techniques, stretching, acupressure, trigger points, energy work, lymphatic drainage and massage.
You may finally realize the root cause of the imbalance. The knee pain you notice may begin at your hip or even your jaw. It can be a profound experience for body and spirit. My practice has evolved over the years. It's a combination of techniques from all over the world tailored exactly to your needs. There's no set routine. Thoughts and emotions are stored in the tissue. Pain and discomfort are messages. It's really easy to listen and understand. Usually with a light touch, I work with your body to unwind blocks and injuries.
Then I can show you how to heal yourself, directing your own energy, intent and mindful practices to the problem areas. People of all abilities can recover. If you want, I will help you establish practices in order to stay well. When the body, mind and soul are in congruence, your potential is unlimited.
Our body is miraculous in it's ability to transform. This process will be enlightening, challenging and fun as you discover both balance and passion in your life.
My practice has helped many people with issues such as:
Migraines and Headaches
Chronic Neck and Back Pain
Parkinson's Disease
Concussion Injuries
Knee and Shoulder Pain & Injuries
Numbness in Arms or Legs
Stress and Tension-Related Disorders
Motor-Coordination Impairments
Brain and Spinal Cord Injuries
Chronic Fatigue
Fibromyalgia
TMJ and Teeth Grinding
Central Nervous System Disorders
Post-Traumatic Stress Disorder
Depression
Anxiety
Orthopedic Problems
Sciatica/Piriformis Syndrome
And Much More…
You will feel amazingly better after one session, but it may take several to unwind complicated issues.
Check the schedule for Mindfulness, Meditation, Qigong and Energy Healing classes . Learn the simple ways to make your life and health effortless and easy.
If you'd like to request an appointment, just call or text 361-945-1465, or click on the "Request a Session".
I will call you back to confirm the details of your appointment, and also answer any questions. Manytimes I don't get a break until the end of the day to return calls. If I haven't called you back, feel free to call again.
Please follow me on Facebook for photos of my office and other news.